Three-year growth 199%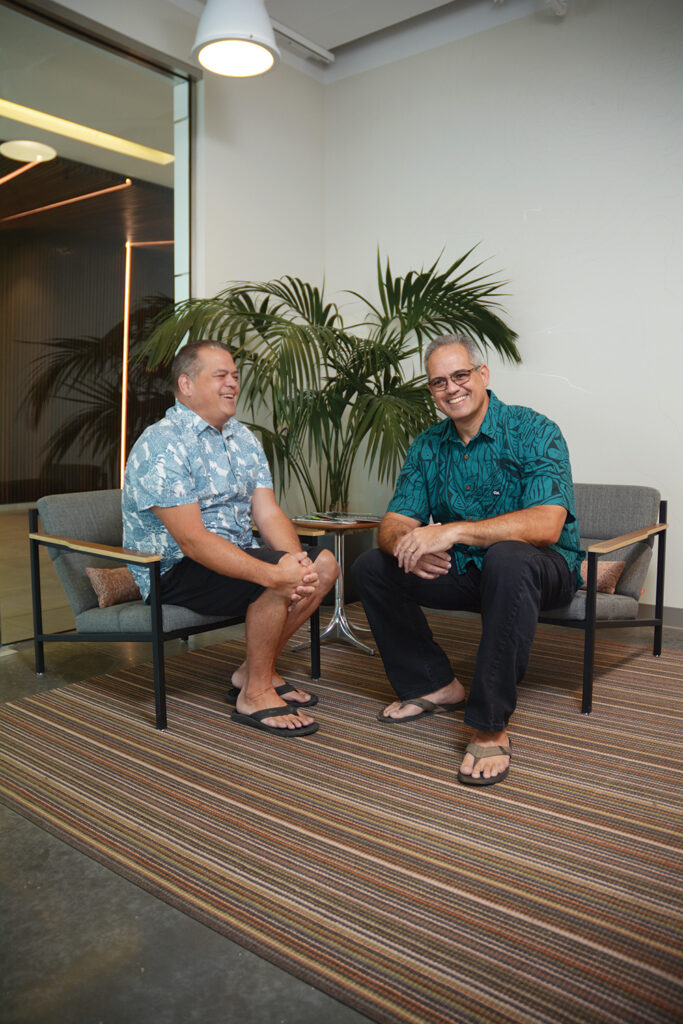 It's been quite the ride for Kimo and kalani mack. The two "bradahs" from Hawaii have gone from city bus drivers on Oahu to restaurateurs — transporting their ono eats to the mainland. Before they opened Mo' Bettahs in 2008, their journey had been served with everything from bankruptcies to self help books. "Life was at a standstill," says Kalani, who moved to Utah back in 1998. "I was working through odd jobs and doing the Mr. Mom thing while my wife supported us. I was at rock bottom, so I tried to change my way of thinking by reading everything I could." Kalani eventually convinced Kimo to move out to Utah. They made a big list of business ideas — not knowing what they wanted to do but that they wanted to do it together. After all … the more, the Mo' Bettah.

We made our list of business ideas because Robert Kiyosaki told us to in his book, "Rich Dad, Poor Dad." He says to make a list of 10 ideas and start moving down it. If one fails, move on to the next. Statistically speaking, before you reach the 10th business, one of them should stick.
We sat down and spitballed ideas. I actually still have the list. Restaurant wasn't No. 1 — I think it was No. 3? But we kept thinking about when we were in high school working at Zippy's and how much we loved it — the industry, the responsibility, the pride in delivering good food, all of it.
We love food. We learned to cook from our parents and from our aunties and uncles — good food is in our blood.
Kimo sold his house in Hawaii in 2007, liquidated all of his assets, and then moved out here to Utah. After picking him up from the airport, we immediately went out to a potential store location in Bountiful. We way overpaid for that spot. We got taken to town. But you only know what you know … you know?
Our business plan was simple: make plates of food and sell them for money. Dead serious. We learned everything on the fly. It was very much a glorified lemonade stand.
We studied the industry. We'd sit down in Cafe Rio or Panda Express and watch what they did and how they did it. We tried to guess how much revenue they brought in vs. how much their bills were.
We made a lot of mistakes. But the key is that we only made each mistake once. That's our superpower.
We made the shift to fast casual so we could have a smaller menu and focus on what we do best. We never looked at money not made as money lost. We knew we could always grow our menu later.
Our community showed up big time in the beginning. In July 2008, we had a great summer. Every day Kimo would go to the bank and ask the teller what our current balance was. If it was higher than the day before, we were feeling good!
When the economy crashed in 2008, it got scary. In November of that year, our total revenue was $17k. We started asking ourselves: How many months in a row do you take personal losses before you pull the plug?
We decided if the lights were still on, we could still sell food. So we put our heads together and figured out how to get people in the door. We targeted certain groups on Facebook — like LDS returned missionaries who served in Hawaii. Things started ramping up.
We started growing and adding stores. We had a number of people approach us trying to give us money to help grow the business — some even offered millions! It never felt right.
Then we met Andrew and Shauna Smith of Savory Fund. We didn't need people's money. We needed an investment in our systems and our brand. The Smiths were an answer to our prayers. Best decision we ever made was partnering with them.
We now have 22 restaurants — with 17 more on the way. We're excited to find our extended ohana as we move into more states. But the real secret to our success is the rice. People are addicted to our rice and they don't event know it.
We decided if the lights were still on, we could still sell food.