sponsored by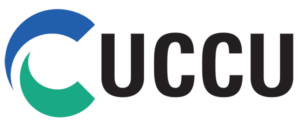 1. Savory

CITY Lehi FOUNDED 2008 EMPLOYEES 5,600+ INDUSTRY Food and beverage WEBSITE SavoryFund.com FOUNDERS Andrew K. Smith (46) and Shauna K. Smith (44) THE COMPANY A private equity firm that invests in, partners with and builds restaurant concepts ready for growth.

TIP OF THE HAT

1. The largest restaurant group in Utah, Savory takes pride in creating thousands of jobs, developing real estate and dishing up everyone's favorite places to eat.

2. Swig sold to The Larry H. Miller Company in a nine-figure deal and Mo'Bettahs is close to hitting 50 stores.

3. Swig has raised more than $500 million for its Save The Cups campaign, helping women who are fighting breast cancer to pay their bills.

4. Mo'Bettahs recently partnered with PGA TOUR winner Tony Finau and launched the "Finau Favorite" plate, with a portion of proceeds benefiting the Tony Finau Foundation.

5. With a future of acquiring new brands, Savory plans to raise Fund III and hire another 25,000 employees.

PROUD MOMENT "We added 6,100 jobs in 2022 and project to add an additional 11,000 jobs in 2023."
2. Pelion Venture Partners

CITY Cottonwood Heights, Alpine FOUNDED 1986 EMPLOYEES 25 INDUSTRY Venture capital WEBSITE pelionvp.com PARTNERS Blake Modersitzki (57), Chris Cooper (58), Ben Lambert (39), Chad Packard (44) and Jeff Kearl (51) THE COMPANY An early-stage venture capital firm focused on investing in early-stage technology companies.

TIP OF THE HAT

1. For more than 30 years, Pelion has invested over $350 million in companies supporting Utah's ecosystem.

2. Pelion has raised seven funds over the life of the firm. The seventh and most recent fund closed at $370 million in 2021. This has enabled the fund to invest over $1 billion of capital into technology companies.

3. The company partners with local universities by teaching classes on entrepreneurship to inspire the next generation. Pelion sponsors organizations and events focused on empowering women in tech leadership.

4. Pelion believes rising tides raise all ships. So, they seek partnerships with builders who are aligned with the firm's passion to build a flourishing ecosystem in Utah.

5. Pelion believes the real Utah tidal wave is just getting started and is excited to partner with, and empower, the next cohort of builders ready to carry the torch.

PROUD MOMENT "The best part about Pelion — we've created in excess of 50,000 jobs on a global basis."
3. Aptive Environmental

CITY Provo FOUNDED 2015 EMPLOYEES 5,200+ INDUSTRY Pest control WEBSITE GoAptive.com FOUNDERS David Royce (46) and Vess Pearson (39) THE COMPANY One of the largest pest control companies in the country, serving customers in 34 states.

TIP OF THE HAT

1. Aptive has invested in its own cutting-edge software to support employees and customer more efficiently. The new "Pest Neighborhood Activity" map tracks, analyzes and forecasts pest activity for any zip code.

2. Aptive is the official pest control partner of the Utah Jazz, Real Salt Lake, the Real Monarchs and the Salt Lake Bees.

3. Since 2018, Aptive has partnered with Children of the Andes Humanitarian to support Saminay-El Legado, an isolated secondary school high in the Andes Mountains.

4. With a goal to be the "best choice," Aptive remains committed to continual improvement, focusing on elevating every interaction to extraordinary status.

5. Tapping into the local "Silicon Slopes" community, Aptive employs a rising tech team of local software engineers.

PROUD MOMENT "Aptive has contributed over $1.3 million to the fight against malaria, which has brought protection and peace of mind to over 470,000 people."
4. Nu Skin

CITY Provo FOUNDED 1984 EMPLOYEES 3,800 INDUSTRY Beauty and wellness WEBSITE nuskin.com CEO Ryan Napierski (49) THE COMPANY An integrated beauty and wellness company, which operates in nearly 50 markets worldwide.

TIP OF THE HAT

1. Nu Skin is a 40 year old, multi-billion-dollar company, employing more than 1,000 Utahns.

2. Nu Skin actively supports STEM education in Utah including SheTech, Provo Center for Advanced Professional Studies, Tech-Moms, UVU and Women Tech Council.

3. For the sixth consecutive year, Nu Skin was just named the world's best-selling brand for beauty device systems verified by Euromonitor International.

4. Nu Skin recently became the first sensory-certified business in the world with training from Kulture City.

5. Nu Skin has goals to continue to develop innovative products, backed by science, as well as new connected devices that usher in a new era of personalization.

PROUD MOMENT "The company's Nourish the Children initiative has donated more than 800 million meals worldwide since 2002 and currently feeds approximately 120,000 children every day."
5. Clyde Companies

CITY Orem FOUNDED 1926 EMPLOYEES 4,909 INDUSTRY Construction WEBSITE clydeinc.com CEO Jeremy Hafen (48) THE COMPANY A family-owned, premier provider of construction products and services, land development and insurance in the Intermountain West.

TIP OF THE HAT

1. With WW Clyde, Geneva Rock, Sunroc, Sunpro, IHC Scott, Beehive Insurance, GWC Capital, and Bridgesource under its umbrella, Clyde Companies is at the forefront of responsible and innovative building and construction.

2. Clyde provides vital infrastructure, employment and the essential resources needed to support local communities and businesses across the state.

3. Clyde reached $1 billion in annual revenue in 2018, and doubled it just three years later, reaching $2 billion.

4. Clyde recently donated $200,000 to the University of Utah's College of Engineering, more than $200,000 to various groups at BYU, and thousands more to universities and trade schools across the state.

5. As a proud member of the Utah business community, Clyde Companies is thrilled to witness the state's continued economic growth.
PROUD MOMENT "Providing meaningful employment to around 5,000 professionals and their families. Also, successfully acquiring and integrating 40+ companies and their employees since our founding."
6. Entrata

CITY Lehi FOUNDED 2003 EMPLOYEES 2,200 INDUSTRY Property management WEBSITE entrata.com LEADERSHIP Adam Edmunds, CEO, and Chase Harrington, president THE COMPANY A leading operating system for multifamily communities worldwide.

TIP OF THE HAT

1. Entrata currently serves over 3 million residents across more than 26,000 multifamily communities around the globe.

2. Entrata received a $507 million funding round in 2021, which enabled the company to invest heavily in research and development, propelling the platform's growth.

3. In 2022 alone, Entrata added almost 500,000 units.

4. Entrata is a close partner of Utah Foster Care and provides volunteer opportunities for employees to give back through hosting multiple Utah Foster Care events, and making the organization the focus of Entrata's inaugural Global Day of Giving.

5. Entrata is driven to become the leading property management operating system worldwide and one of the most successful software companies to ever be headquartered in the state of Utah.

PROUD MOMENT "Processing more than $30 billion in rent payments annually, Entrata powers more than 2.7 million homes (equaling more than 7 million residents)."
7. Peak Capital Partners

CITY Provo FOUNDED 2006 EMPLOYEES 750 INDUSTRY Property investment WEBSITE peakcapitalpartners.com FOUNDERS Jeff Burningham, Jeff Danley and Jamie Dunn THE COMPANY Peak and its affiliates own and manage properties in over 25 markets in the United States.

TIP OF THE HAT

1. Each Peak property has been selected based on strict criteria and represent long-term growth opportunities.

2. Peak Capital Partners was the fastest-growing private local apartment owner in 2021, which is significant considering the competitive local market.

3. Peak Capital Partners plays an active role in the community, working with a variety of organizations including Break Thru Soccer, Camp Kesem, Fourth Street Clinic, Charity Vision and The Other Side Academy.

4. The future includes plans for responsible, modest growth, while offering excellent service at each property and above-market returns for investors.

5. Utah is growing fast while keeping a similar business-friendly and family-friendly culture, which is part of the reason Peak Capital Partners loves doing business in Utah and would not have it any other way.

PROUD MOMENT "We are happy to own over 25,000 units and be listed in the National Multifamily Housing Council's Top 50 apartment owners."
8. Central Bank

CITY Springville FOUNDED 1891 EMPLOYEES 250+ INDUSTRY Banking WEBSITE cbutah.com PRESIDENT Mark Packard (58) THE COMPANY An independently owned financial/banking institution.

TIP OF THE HAT

1. Central Bank's startup and entrepreneur help center, CB Vault, empowers company builders to access funding, overcome challenges and turn innovative ideas into successful ventures.

2. Central Bank celebrated the opening of its Saratoga Springs location on Aug. 4, making it 12 locations strong.

3. CB Vault and RevRoad members have made a weekly entrepreneurship podcast, The Midnight Founders.

4. Central Bank willingly contributes its time and skills to boost Happy Valley by participating in school financial literacy programs and in Kiwanis and Rotary clubs.

5. Flip to the back of any recent BusinessQ mag to find stories of local builders supported by Central Bank, like Twisted Sugar in Springville and Soul Inception in Orem.

PROUD MOMENT "The spirit of innovation and entrepreneurship is strong in Utah, and Central Bank is honored to support that growth and success."
9. Brandless

CITY Lindon FOUNDED 2020 EMPLOYEES 140 INDUSTRY Consumer products & technology WEBSITE brandless.com CEO Cydni Tetro (49) THE COMPANY A company curating brands and products that help others live healthier.

TIP OF THE HAT

1. Brandless has been recognized as Inc. Best in Business, Stevie American Business Award for Fastest Growing Company of the Year, Women Tech Council Shatter List, 100 Companies Championing Women and more.

2. Brandless' story has been featured in Yahoo! Finance, Men's Health, Forbes and other publications.

3. Brandless has experienced rapid growth as run rate revenue has increased by 7,600% since July 2020.

4. CEO Cydni Tetro is an industry pioneer and has been recognized as EY Entrepreneur of the Year, Retail Innovator's CPG Disruptor, CEO of the Year, the Titan Award and Female Frontiers (to name a few).

5. Brandless has sent supplies to war-torn Ukraine, created receiving kits for Afghan refugees and participated in many other philanthropic ventures.

PROUD MOMENT "We love working within Silicon Slopes, with its world-class talent pool and industry-leading innovation, and helping accelerate its growth and impact."
10. Any Hour

CITY Orem FOUNDED 1961 EMPLOYEES 165 INDUSTRY Plumbing, heating and air WEBSITE anyhourservices.com OWNER Wyatt Hepworth THE COMPANY A company helping homeowners with electric, plumbing, heating and air projects.

TIP OF THE HAT

1. The company takes pride in remaining a locally-owned and family-operated company. It touts being big enough to maintain every system, but small enough to stay in touch with the Utah market.

2. Any Hour Services believes in a win-win-win leadership vision for the company, its employees and its customers. If employees enjoy working for Any Hour and are given the best tools for success, they will provide the best care for customers — everyone wins!

3. Besides responding to emergency calls, Any Hour Services also offers a VIP Club, providing preventive maintenance to its members.

4. Any Hour Services regularly participates in community outreach programs as well as helping individual families in need. Currently, Any Hour Services supports Primary Children's Hospital for its annual Give-A-Thon.

Utah story.

5. From founder Dwain Hepworth to current owner Wyatt Hepworth, Any Hour Services' company leadership has always been focused on finding the best ways to help Utah families.
THE FINE PRINT The Economic Engines list is selected by BusinessQ's editorial board and is ranked based on a variety of factors including annual revenue, number of employees, contributions to Utah County's economy and community, as well as timely and momentous milestones.